Primary Areas of Focus:
Worship Service Planning.
Preaching.
Pastoral Care (meeting with individuals, visiting homebound members, etc.)
Working directly with non-staff leadership.
Coordinating community partnerships.
Serving as Head of Staff.
Lawrence has lived in the Johnston County area since high school and is a graduate of Smithfield Selma High.

Prior to coming to BBC, he served as a Campus Minister with the Cooperative Baptist Fellowship of North Carolina at ECU, NC State, UNC-CH, Meredith College, Peace University, and as Baptist Chaplain at Duke University. He is a three-time graduate of Campbell University: Bachelor of Arts (Religion and Philosophy), Master of Divinity, and Doctor of Ministry.

He loves the beach, mountains, and cheering on the Camels. He is married to Heather and together they have three kids and two dogs.
Primary Areas of Focus:
Giving a pastoral presence to all children and teenagers.
Planning spiritually formative events for both groups throughout the year.
Attending extra-curricular events that the children and youth are a part of.
Nursery coordination.
Worship Planning.
Pastoral Care (meeting with individuals, visiting homebound members, etc.).
Associate Pastor for Children, Youth, and Families
Will is a newcomer to the Johnston County area, having spent most of his life in the mountains of Western North Carolina.

Before beginning his tenure at BBC, he served for three years as the Associate Youth Minister at First Baptist Greenville, SC. He is a graduate of Appalachian State University where he received his Bachelor of Science in Criminal Justice and Gardner-Webb University School of Divinity where he received his Master of Divinity.

He loves the outdoors, hiking, and traveling. He is married to Celine, a second grade teacher at South Smithfield Elementary School, and they have a goofy hound dog named Indy.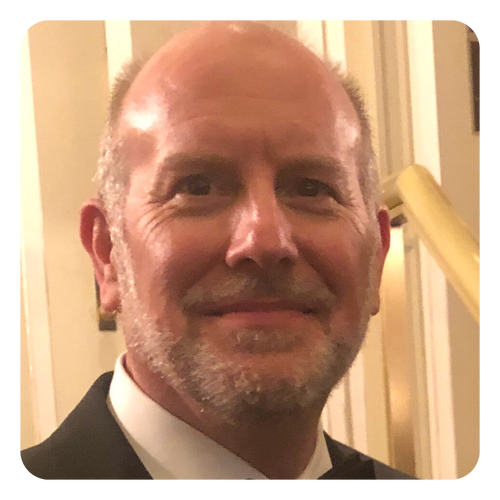 Primary Areas of Focus:
Working with the Chancel Choir.
Leading music at our 11AM Traditional Service.
Worship Planning.
Working with Handbell Choirs
Coordinating special music concerts and events.
Minister of Traditional Music and Organist
Todd brings over 25 years of experience as a church musician to BBC –– and it shows!

He is a native of the Cleveland community and is a 1982 graduate of South Johnston High School. He is married to his college sweetheart, Donna, who is a gifted vocalist and worship leader and they have three grown children.

In addition to his work at BBC, Todd serves as Executive Director of the Johnston County Heritage Center.

He is a graduate of Campbell University (BA in History), NC State (MA in Public History), and Campbell Divinity (MDiv).

He is a published author of several books related to church history and local history.

He also has several unpublished sacred musical compositions and arrangements under his belt.
Primary Areas of Focus:
Working with our children and youth ministries on Sunday mornings and evenings.
Worship leadership.
CBF Student.Church Intern
Ben is a Campbell University student who is from a small town north of Charlotte. He is studying Christian Studies and Theatre with a performance concentration.

Before coming to BBC, he has worked with youth and children at his church back home at Connect Christian Church in Concord, NC and helped plan events and services in high school as a member of the leadership program at his church.

He is excited about every opportunity he is given and loves hanging out with friends, traveling, learning about anything, and teaching the next generation about Jesus.

Over the summer of 2022, Ben will serve as our Student.Church Intern through a partnership with the Cooperative Baptist Fellowship. In this he will explore a variety of ministry areas, as well as work more intentionally with our children and youth.
Primary Areas of Focus:
Office and financial administration.
Staff support.
Ministry event support.
Debbie is a military veteran, mother, and grandmother, She has embodied the word "service" all of her life. She has demonstrated that embodiment at Benson Baptist for over twenty-one years by attending to the needs of anyone who might call or stop by our church office.

Her selflessness is rooted in her own faith in the God who selflessly loves us, and every person who graces the door of Benson Baptist is blessed because of it.
Primary Areas of Focus:
Custodial services.
Facilities management and repair.
Jacob joins our staff after a career as an engineer in the military and higher education settings.

He is married and has multiple children.
Primary Areas of Focus:
Crafting interesting and fun children's times for Sunday services and special events.
Sleeping.
Associate for Children's Sermons
River T. Otter joined out staff during the pandemic to help with Children's sermons on Sunday mornings. When he's not recording those from his Den, he enjoys swimming, sun-bathing, and eating Sweedish Fish!
You can watch River's Adventures here.
Follow us on social media.