Celebrating 135 Years of Benson Baptist
Join us in 2022 as we celebrate serving Benson and beyond since 1887!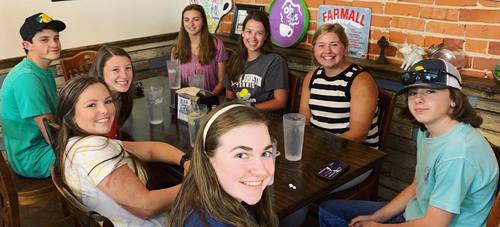 Christ calls us to be the church of today, not the church of what was. At BBC we believe that God is able to do immeasurably more than all we could ever ask or imagine, but only if we're willing to keep looking forward.
Sundays
8:45am - Contemporary Service (Fellowship Hall)
9:45 AM - Breakfast (Fellowship Hall)
10:00am - Sunday Morning Small Groups
11am - Traditional Service (Sanctuary)

Wednesdays
7:00pm - Choir Rehearsal (Choir Suite)
8:00pm - Praise Band Rehearsal (Fellowship Hall)