Whoever you are, wherever you're from, you are welcome here.
Our youth group is for teenagers in grades 7th-12th (6th graders move up during their 6th grade year).

We realize that the teenage years are not always easy. We know that community is a critical part of growing. Our youth group exists to be a place where big questions about life and faith can be asked, life-long friendships can be formed, and where teenager can be who God has created them to be.
Sunday Mornings

Contemporary Worship @8:45am
Breakfast @9:45am
Youth Sunday Morning Small Group @10am
Traditional Worship @11am
Youth Group & Dinner - Sundays @6pm

We gather every week in the BBC Fellowship Hall for dinner followed by games, music, and discussion.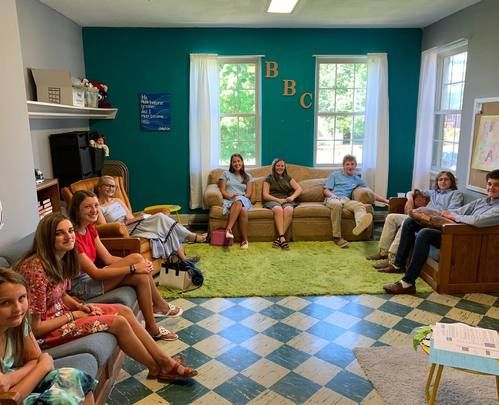 Mule Days - Thursday, 9/23 @ 6 PM
Mule Days Parking Fundraiser - Saturday, 9/25 @ 7:30 AM

Help us raise funds for camp!

Service Project @ Four Leaf Clover - Saturday, 10/16

Let's give back to our community and help paint.

Trunk or Treat/Lighthouse Parade - Sunday, 10/24 @ 5 PM

Join us for our annual Halloween celebration!

Tart's Mega Corn Maze - 10/31 @ 4 PM

Nothing is more fun than getting lost in a giant field of produce!
Community Service Events

Serving those around us is critical to our faith. We do this through service events throughout the year.

Supporting Each Other

Sports, dance, theater –– whatever it is, we love to show up and support one another at events!

Youth Sunday | Spring

We lead the entire services once a year (though, we also lead in other services throughout the year too!)

Summer Camp | Summer

Camp is easily one of our most fun events. We spend a week laughing, singing, playing, and learning as we grow in Christ together.